Do you know there is a free tracking tool that allows you to track, and deploy tags without even editing your website code?
Yes, I am talking about Google Tag Manager. 
And the coolest thing is, it is used by 40% of all websites over the internet. 
It not only offers the easiest tag management system but also improves the page load time and makes the workflow easier.
However, sometimes, people don't know how to add Google Tag Manager to WordPress.
Here, in this blog post, you are going to learn about how to add Google Tag Manager to WordPress.
What is Google Tag Manager?
Google Tag Manager is simply a free tool provided by Google for tag management that allows you to apply and update different code snippets or tags on your website.
If you use online advertising then you must have known that you have to add a few lines of JavaScript or HTML code to your website to connect various monitoring services like Google Analytics, Adobe Analytics, Facebook Pixel, LinkedIn Insight, and advertising tools like Google Ads.
However, Google Tag manager can help you easily add the code and manage them without even editing your website's code.
Add Google Tag Manager To WordPress In 3 Simple Steps
Here are 3 simple steps to add Google Tag Manager to WordPress
Create Your GTM (Google Tag Manager) Account
First of all, visit the website of Google Tag Manager and sign up, if you don't have an account till now.
After that, you need to sign in with your Google account. There you will see a button for "create account"
While creating an account, you can choose your company name as your account name.

Then, you need to set up the container. A container is nothing but just collection tags and triggers.
You can also enter your website name as a container name. Click the Create button after selecting "Web" in the Where to utilize container field.
Finally, accept the Google Tag Manager Terms of Service Agreement to proceed further. Tick on the box and accept the Data Processing Terms as required by GDPR.' at the bottom, and then click the 'Yes' button in the top right corner.
And, lastly, click on the "save" button.
Add Google Tag Manager Code to WordPress
Login to your WordPress account and install the WPcode plugin. Go to the code snippet > header and footer page while activating.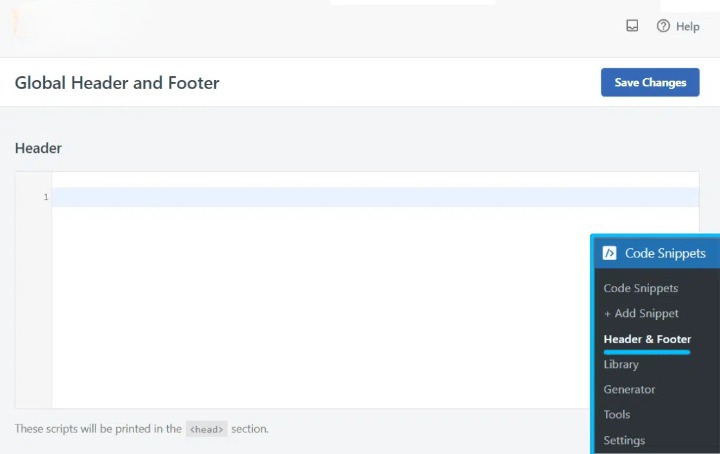 You may now see a place where you can add code to your header. Replicate the code in the first box in your Google Tag Manager account by returning there. Into the Header box, paste the code.
The other code should then be copied from your Tag Manager account and added to the Body box. Scripts will print in the area right after the opening body> tag.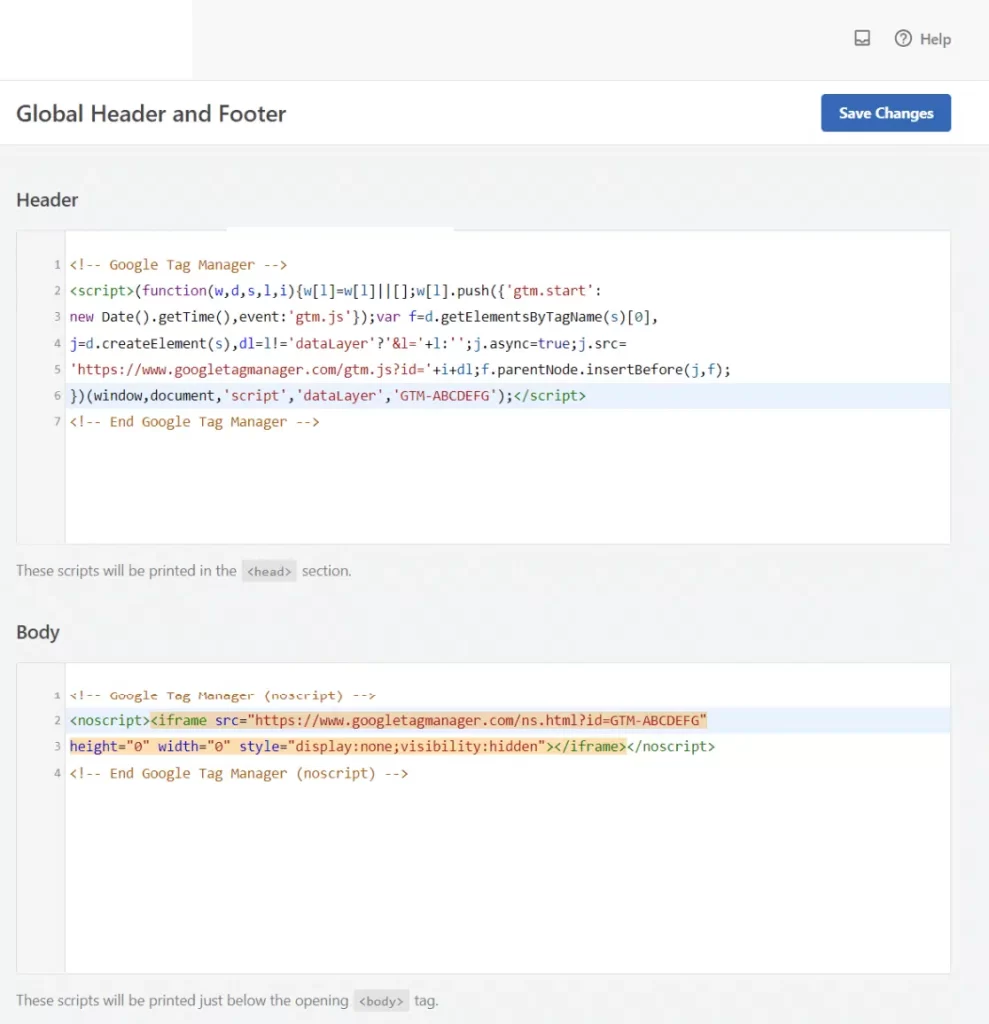 Save the changes that you made.
And that's how you have installed the Google Tag Manager in your WordPress account.
Add and Publish Tags in Your Tag Manager
So, you have installed GTM on your site, now you need to add code snippets provided by many different tracking tools on your website.
However, you might be shocked to know that Google Tag Manager supports over 50 tag types and the plus point is, you can also add custom HTML or JavaScript tags to your site using its interface.
Click on the new tag icon to create the first tag.

Now that you've integrated your WordPress site with multiple marketing and monitoring platforms, you can add other tags to your Google Tag Manager container by using the same procedure.
Best Google Tag Manager Plugins and Alternatives
There are many Google Tag Manager Plugins in the market. But choosing the finest Google Tag Manager plugin for your WordPress site may be challenging, though, because there are so many alternatives available.
We've compiled a list of the top five Google Tag Manager plugins and alternatives to aid in your decision.
MonsterInsights
You can monitor your website statistics from your WordPress dashboard with the Google Analytics plugin MonsterInsights. You can build up a sophisticated campaign and device monitoring with this WordPress plugin without knowing any code.

As a result, it is conceivably the greatest option for Google Tag Manager, particularly when managing a company website. With the all-in-one tool MonsterInsights, you can enable tracking, data analytics, and personalized reports.
Simply install, activate, and apply the fast setup wizard's instructions to use this plugin. Simply enter your company's details and any supporting documentation, then link WordPress to Google.
Site Kit by Google
This plugin is best suited for novice users because to its simple and intuitive user interface. Additionally, this plugin is authentic and totally free.
Simply login into your Google account to use Site Kit's simple three-step setup. As part of the setup, Google Analytics may also be connected.
Go to Site Kit -> Settings -> Connect More Services -> Set up Tag Manager to access the tag setup from your WordPress admin page.
Through the Site Kit dashboard, you may link a number of Google services.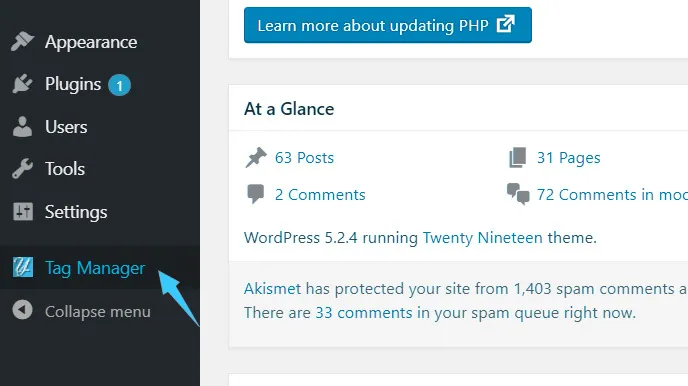 A free WordPress plugin called Tag Manager by YYDevelopment allows you to add code from Google Tag Manager, Google Analytics, or Facebook Pixel to your website. This plugin allows you to put code both within and outside of the closing body> tag. With a customized HTML footer code injection, you can also add meta tags or update your head section.
The setup simply requires a few clicks and the plugin is incredibly simple to use. The code from your Google Tag Manager account should be pasted into Tag Manager once you have downloaded and enabled this plugin.
Conclusion
So, here was the way to add Google Tag Manager to WordPress. It is one of the most important tools for managing and deploying tags on your website for easy workflow.
You can also use it to integrate across different platforms to get to know about user behavior and improve your digital marketing strategies.
Google Tag Manager may be installed on your WordPress website using either a plugin or manually.
And of course, a plugin is better for a newbie.