Today dental SEO is all about optimizing your overall website with local SEO best practices.

Those strategies would help you push your website higher in the SERPs and attract more patients to your clinic. 
However, dental SEO could be a little confusing, especially to those experts, who wish to provide top-class dental services and are not willing to invest something in SEO.
Here is what you need to know, you just cannot avoid SEO in this Digital World.
No worries! Having a little knowledge about this topic will help you understand the importance of SEO in dental services.
And, above all… we have a Dental Scorecard for you to help you track your Dental record, which we are going to provide you soon.
That's why we have this dental SEO guide.
What Is SEO For Dentists?
SEO for Dentists or Dental SEO is an act of optimizing your website to rank higher and make it more visible to get more patients at your door.
Dental SEO could be beneficial for:
General dentists
Orthodontists
Pediatric dentists
Periodontists
Prosthodontist
Oral surgeons
Endodontists
Then, comes a question…
Why shouldn't you use PPC and paid ads, rather than just SEO., here are some things that only SEO can do. Paying ads can bring you traffic till when you are paying them. Once you stop investing in it, it will also stop giving you leads, and patients.
But, with SEO you can get organic leads and traffic to your website and drive more patients. Want to know the best part? The best part is, for SEO, you have to invest but it will give you results that would last long and not like PPC, once you stop paying, it will stop
showing results.
Dental ScoreCard
Before you start performing dental SEO on your website, it is better, if you check out this scorecard.
Click on the download button and you will have a dental scorecard before you.
The purpose of this dental scorecard is to help you calculate your leads and manage your patients.
It is going to be amazing! I promise! 😉
Why do you need SEO for dentists?
Okay… so now you know what SEO is for dentists. But, then, again the question that arises is, why is it so important for dentists? What makes it so necessary to get leads?
Here, I would like to answer it with data:
When searching for a new dentist online, 70% of people will click on one of the top 5 suggestions in a dental search engine results page. Over 90% of people will never go beyond the first page.
I hope, this data would be enough for you to understand why is SEO so much important for dentists.
Let's see some other reasons below:
Builds Trust And Credibility
Once you start using SEO for your dental practices, your website will start appearing high in SERP. And there is a reason why people click on the Top 5 results in SERP.
They click on those websites because they trust them.
Otherwise, Google doesn't rank any website idle. Google only ranks the website that has authority and is worth ranking high.
Higher rankings and credibility are directly proportional to each other. The higher you rank, the more people will trust you and see you as an expert in the industry.
Read More: Local SEO Hacks: 8 Ways To Increase Local Website Traffic
SEO Gets More Traffic To Your Website
A recent study found that 53% of the traffic comes organically to the websites and the data could be much higher in local SEO.
And, this is important for you, mainly because of two reasons:
1. It makes the patients organically come to your website and SEO helps them find you when they need services. And of course, it brings high-quality leads.
2. The second reason is, the more traffic you have, the more chances you have to convert that traffic into leads.
It Makes Users Come Back Again To Your Website
SEO will make users come back to your website again and again. Users do come back to the websites they visit once they feel a good user experience.
SEO enhances the user experience by adding the best practices for dentists like
Improving the page load speed
Creating mobile friendly design
Creating original content
Making site navigation easy for users
How Can A Dentist Rank No.1 In SERP?
Here, you must keep one thing in your mind and that is, the No.1 position is not guaranteed. Nobody in the whole world can guarantee you this position.
However, with the right SEO practices, it is possible to get this position. After all, you can see, there are so many websites ranking at position No.1 in many different keywords.
If they can rank on position No.1 so can you!

To understand how can SEO help you rank higher, you need to understand how SEO works first.
Let's understand how can you optimize your dental website with SEO.
How To Optimize A Dental Website?
A question here arises is, how do search engines rank your website in SERP?
Here are some of the ways you can use dental SEO to get more patients.
Add Relevant Keywords
As you are performing dental SEO and needs to get dental patients at your store. Many patients would search for services related to dental.
And, of course, this is one of the most popular facts to add relevant keywords to your blog.
But, then the question is, what are those perfect relevant keywords that would bring patients to your dental clinic door?
Patients do search for some specific services related to your business like, teeth whitening, teeth cleaning, braces, and other long-tail keywords, that has lower search volume and lower competition but the traffic to such keywords is high converting.
In simple words, rather than just targeting your website to rank in "dentist" or "dental services", try to optimize your website for keywords like, "dentist in (your location)" "child dentist in (your location)" or "teeth whitening in (your location)". These are some of the long-tail keywords.
50 Dental Relevant Keywords
| | | | |
| --- | --- | --- | --- |
| Keyword | Search Volume (US) | Competition (US) | Competition (Google Search Results) |
| affordable dentures | 110000 | Medium | 8,850,000 |
| aspen dental clinic | 590 | Medium | 7,720,000 |
| children dental care | 1000 | Low | 373,000,000 |
| cosmetic dental bonding | 390 | Medium | 9,470,000 |
| cosmetic dental care | 260 | Low | 153,000,000 |
| cosmetic dental clinic | 260 | Low | 73,200,000 |
| cosmetic dental treatment | 110 | Low | 79,800,000 |
| cosmetic dentistry | 40500 | Low | 526,000,000 |
| cosmetic dentistry teeth whitening | 90 | Low | 29,100,000 |
| cosmetic dentistry veneers | 390 | Medium | 19,400,000 |
| cosmetic dentistry whitening | 70 | Low | 28,000,000 |
| cosmetic teeth whitening | 590 | High | 35,800,000 |
| dental assistant | 60500 | Medium | 246,000,000 |
| dental care | 14800 | Low | 716,000,000 |
| dental care center | 14800 | Low | 716,000,000 |
| dental care clinic | 90 | Low | 373,000,000 |
| dental cleaning | 8100 | Medium | 964,000,000 |
| dental clinic | 40500 | Low | 1,890,000,000 |
| dental implant clinic | 70 | Medium | 36,500,000 |
| dental makeover | 320 | Medium | 19,400,000 |
| dental orthodontics | 880 | Medium | 27,000,000 |
| dental professionals | 2400 | Low | 263,000,000 |
| dental specialist | 8100 | Low | 249,000,000 |
| dentistry for children | 74000 | Low | 195,000,000 |
| denturist | 6600 | Low | 869,000 |
| emergency dental care | 14800 | Medium | 493,000,000 |
| emergency dental treatment | 110 | Medium | 297,000,000 |
| emergency dentist | 110000 | Medium | 165,000,000 |
| emergency tooth extraction | 5400 | Medium | 16,200,000 |
| family and cosmetic dentistry | 1600 | Low | 96,700,000 |
| family cosmetic dentistry | 1000 | Low | 98,100,000 |
| family dental care | 8100 | Low | 526,000,000 |
| family dental services | 390 | Low | 634,000,000 |
| family dentistry | 74000 | Low | 1,150,000,000 |
| general and cosmetic dentistry | 210 | Low | 95,300,000 |
| general dental care | 50 | Low | 670,000,000 |
| general dentistry | 14800 | Low | 167,000,000 |
| laser dentistry | 9900 | Low | 39,900,000 |
| laser teeth whitening | 5400 | High | 13,500,000 |
| oral sedation dentistry | 1000 | Low | 11,300,000 |
| partial dentures | 22200 | High | 10,500,000 |
| pediatric dentist | 165000 | Low | 1,320,000,000 |
| permanent dentures | 5400 | Medium | 15,100,000 |
| smile makeover | 2900 | Low | 564,000,000 |
| teeth alignment treatment | 10 | High | 9,350,000 |
| teeth whitening dentist | 12100 | Medium | 60,700,000 |
| teeth whitening system | 880 | High | 14,600,000 |
| teeth whitening treatment | 880 | High | 45,800,000 |
| urgent care dental clinic | 110 | Medium | 36,600,000 |
| wisdom tooth extraction | 18100 | Low | 23,500,00 |
After applying this, also add the keywords that describe your services like tooth filling, root canal, and other procedures that you implement.
Optimize Your Website For Local searches
Dental services are local services usually, the locals would search for your business. That's the reason you should be ranking higher in local searches.
And, of course, you are missing a lot of opportunities, if you are not using geo-specific keywords. The easiest way to rank higher is by adding the location or city or town in your keyword.
However, you must not forget the other ranking factors. Use the power of copywriting and add locations like your city name or the town name in your heading and in the page URL.
Don't Underestimate The Blogs
What's your ultimate goal as a dentist? To get more patients through the website. Right?
Blogging is one of the ways to get more customers to your doorsteps. By writing blogs on dental healthcare, you can easily get more traffic and hence, more patients.
As the traffic grows on your website, your rankings in SERP will also grow, and hence, you will become an authoritative source and dental patients would choose you before others.
Get Backlinks
Do you know, the number of backlinks on your site directly impacts the traffic and rankings you have in SERP?
That simply means, to have a good ranking in SERP, you must have high DA (Domain Authority) backlinks.
However, it is very easy to generate. You can simply get backlinks by writing a good piece of content or reaching out to bloggers and asking them to share your content.
You can also use, HARO, Guest Posting to get backlinks on your site.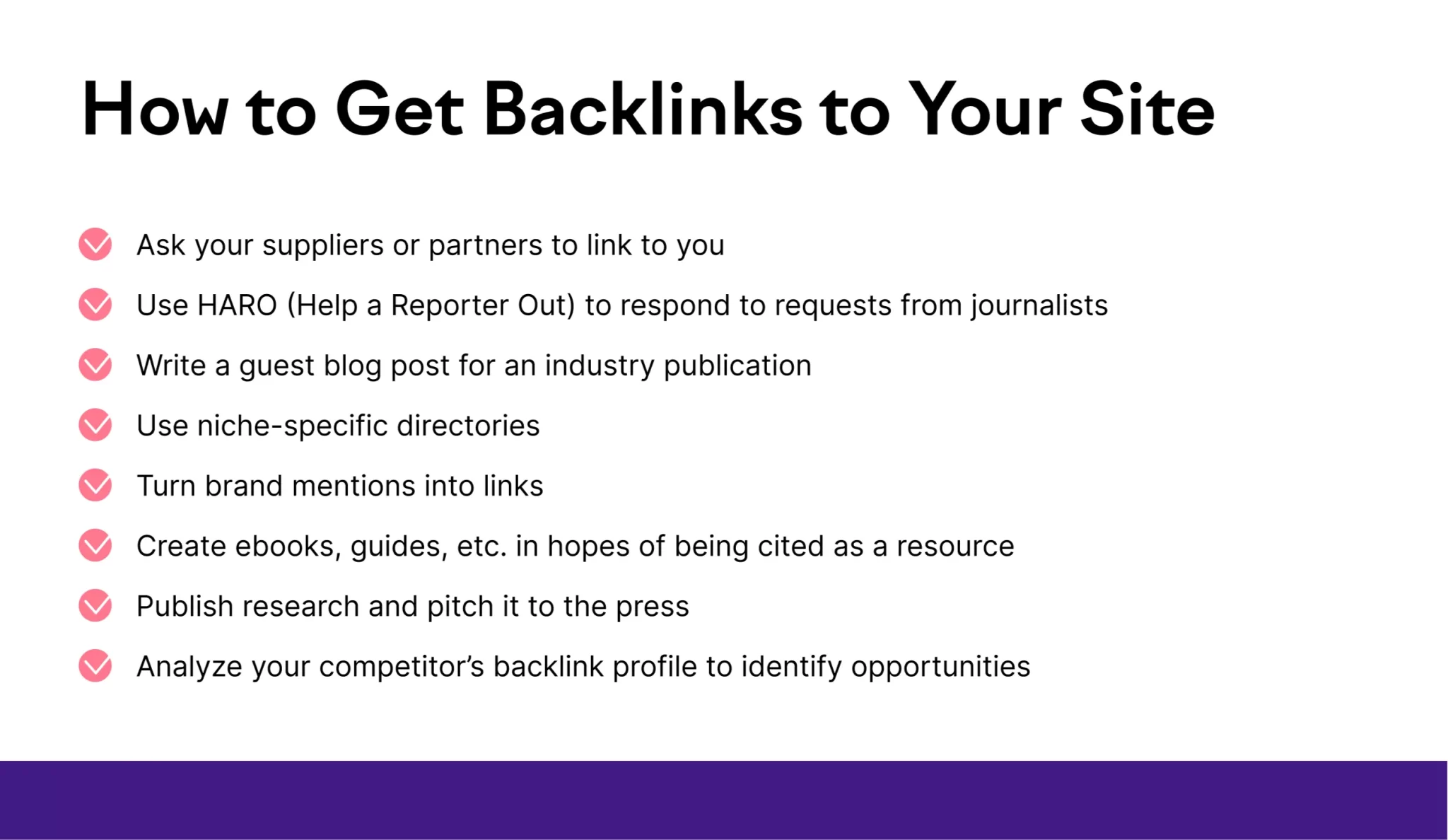 Backlinks would also help you have an image of an expert. And, of course, links are important for dental SEO. they act as an endorsement for your website. That's why Google has made it one of the ranking factors.
Take Care Of Your Headings
Make sure you use the right heading tags (H1, H2, H3…) in your content. This makes your site easily scannable for search engine crawlers.
Also, it creates a user-friendly experience and makes them stay on your site longer.
See the example below, how I have used heading tags in my blog posts.
I have used the heading tags correctly to make it appealing to my audience.
Work On Internal Links
Internal links are helpful in retaining the user to your website and improving engagement. Not only this, but it also helps Google crawlers to reach other pages of your site easily.
Let me explain, if you have a blog post about, teeth cleaning and plaque, don't forget to add a service page for "teeth whitening"
This will help the audience reach your service page very easily.
Don't Forget The Other Important SEO Elements
There are also some important SEO elements that need to be taken care of. Here is the list of things that needs to be optimized.
1. URLs
Make sure the URL of your webpages are SEO optimized with the right keywords and make sure they are not too long.
Let me show you an example:
Here is the blog of one of our dental clients
And now, check out the URL of the page:

The URL has the same keyword blog has in it.
2. Take Care Of Meta Tags
Make sure you use the right meta tags for your dental business, it's appealing, and not more than 50-60 characters.
See the example below:

3. Image Alt text
Image Alt text is important because Google can't read images that you put on your website.
Google and other search engines read the image's alt text and with the help of alt text, the crawlers try to understand what is the purpose of a particular image.
Make sure you perfectly describe the image and have your target keyword present in it.
Tracking the results
After applying all the SEo strategies, it is important to measure and track the outcomes to know if everything is going in the right direction or not.
Here is how you can measure the results
You can check out the results with the help of some tools:
1. SEMrush
Everyone knows SEMrush is best for keyword research and site audit, but there is one more feature in SEMrush that would help you to track your results i.e., position tracking.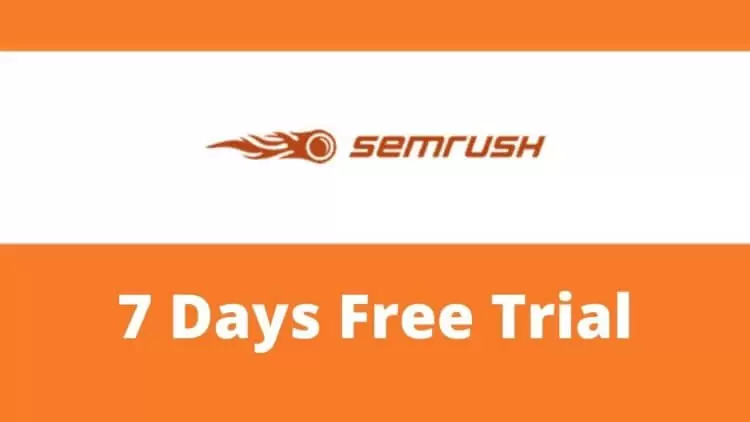 Position tracking shows you what keywords you are ranking on along with the positions.
It is one of the easiest ways to track what keywords you need to optimize in order to drive more results. This doesn't finish here. You can even track which content on your website is ranking on featured snippets.
2. Google Analytics
Google Analytics is also one of the tools to measure and track your results. It is a must-have tool for all SEO experts. It is even free of cost provided by Google.
With the help of Google Analytics, you can simply check out which landing pages are bringing you conversions and which are not and in the position for further optimization.
Also, you can even integrate it with call-tracking software.
Conclusion
These were some of the steps that you can take on your dental website to achieve some patients and conversions.
There is no issue in hiring an external team for SEO, but why hire an external team when you can do this on your own with some simple steps?
Also, don't forget to use the dental scorecard that I have given you above. You must understand, having an understanding of what makes your website successful will actually make your website successful and bring you more conversions.
And, if you have any doubts or queries, you can comment down below in the comment action and I am going to reply for sure.
FAQs
1. Do dentists need SEO services for their clinics?
Yes, of course. You need SEO for your dental clinic. In this Digital world, people are searching for things online. Even medical services too. And, you must know that 40% of patients search for medical services online and schedule an appointment online.
2. How long does SEO for dental practices take?
SEO will take more than 6 months to deliver results. You must understand that there are lot of competitors for your business, and many websites already ranking higher than yours from years. So, of course, it will take time.
3. How to choose the best dental SEO company?
Choosing the right dental SEO company is very easy, you just have to follow some steps like,
1. Check the review of that dental SEO company
2. Check out if they provide custom SEO services
3. Check out if they have already worked with some dentists
4. Ask them what results they can bring you